Teasle: They found Rambo's body. As a matter of fact, it stole an army truck. Blew up a gas station the other side of town.
Trautman: The kid is resiliant.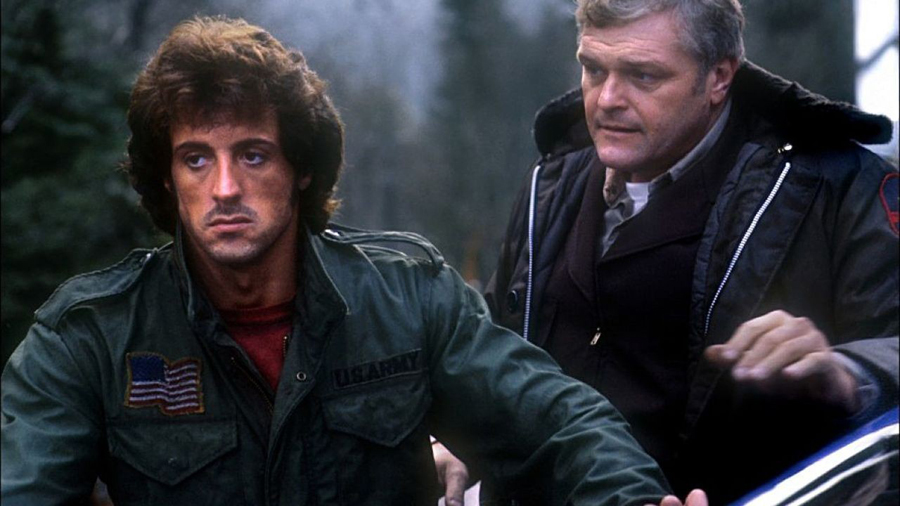 Teasle: Alright, you're under arrest. You hear me? Put your hands on the car.
Now you put your hands on the car and you spread 'em.
You're going to put your hands on that car, how you do it you decide, right now!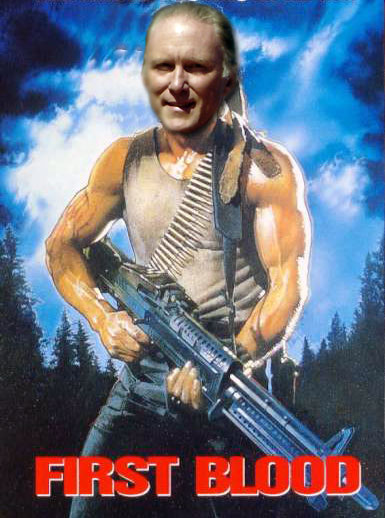 Trautman: You did everything to make this private war happen. You've done enough damage. This mission is over, Rambo. Do you understand me? This mission is over! Look at them out there! Look at them! If you won't end this now, they will kill you. Is that what you want? It's over Johnny. It's over!
Rambo: Nothing is over! Nothing! You just don't turn it off! It wasn't my war! You asked me, I didn't ask you! And I did what I had to do to win! But somebody wouldn't let us win! And I come back to the world and I see all those maggots at the airport, protesting me, spitting. Calling me baby killer and all kinds of vile crap! Who are they to protest me? Who are they? Unless they've been me and been there and know what the hell they're yelling about!